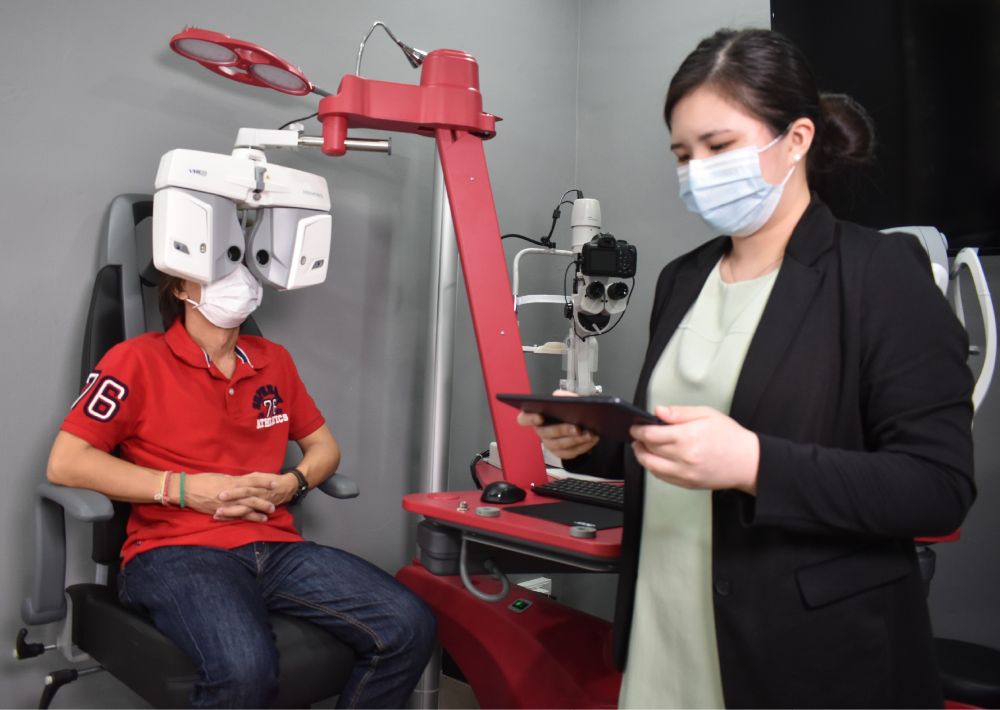 Comprehensive Eye Health Examination
Most eye diseases show no symptoms in the early stages. Maintain healthy eyesight with a regular eye examination.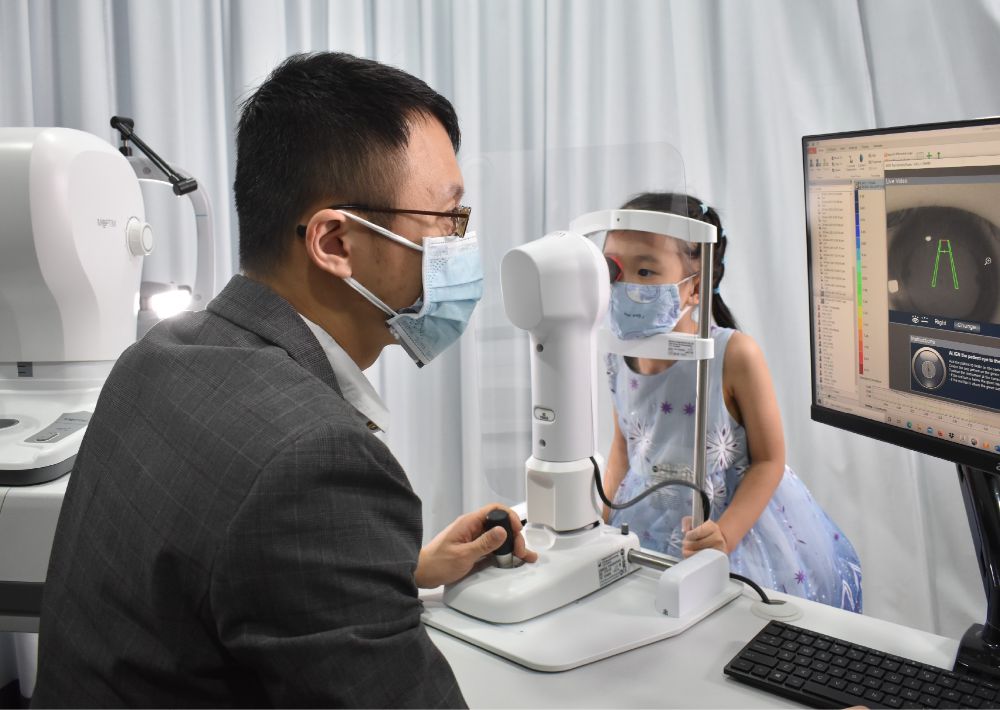 Kids Myopia Control
Protect your child's vision with early intervention. Find out the non-invasive myopia control solutions here.
Orthokeratology (Ortho-K)
Orthokeratology (ortho-k) is the fitting of a custom-designed hard contact lens that is worn overnight to reshape the cornea and correct vision.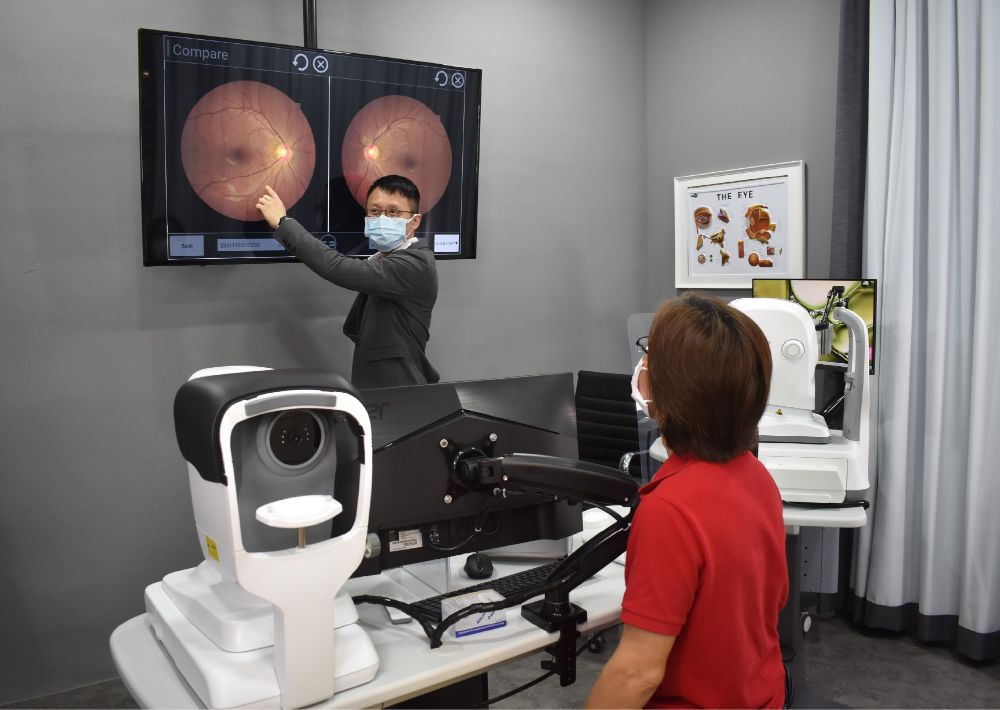 Screening for Eye Diseases
Eye diseases like glaucoma make up 40% of Singapore's blindness. Step up and protect your eyesight from common eye diseases.
Paediatric Binocular Vision Workup
Binocular vision problems affect a child's development if it is not detected early. We have a full suite of eye function assessment catered to each age group.
Contact Lens Fitting and Aftercare
Be it first time or regular contact lenses wearer, you are strongly advised to get an in-depth eye assessment to prevent harm to your eyes with the right lenses.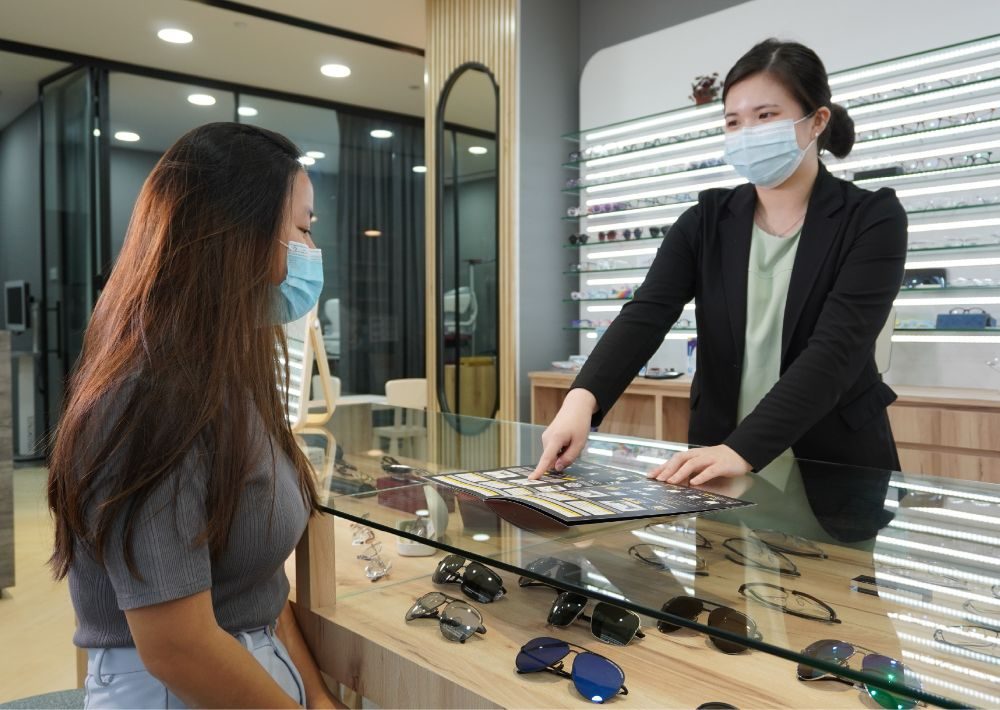 Frames & Specialty Lenses
Comfort and crystal-clear vision should never be compromised. Find your best fit through the recommendations and wide range of frames from our professional optometrists.
Schedule An Appointment With Us Now!
Step up on your eye health by scheduling an appointment with us for an eye examination session today.